Shannon & Barry, September 25, 1999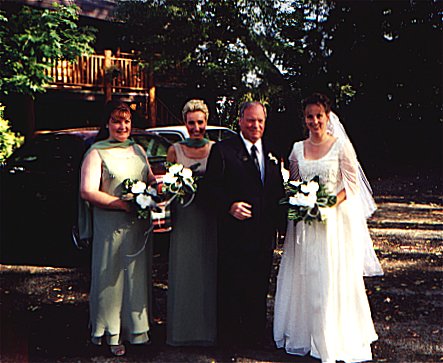 Dad and the girls, before the wedding, outside Tigh 'na Mara.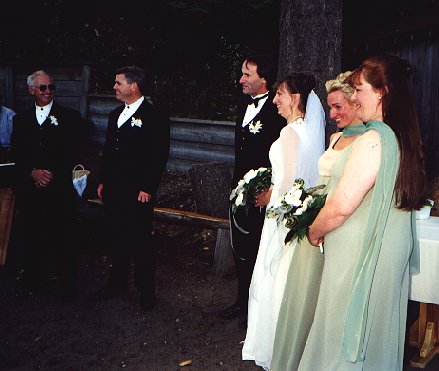 Waiting for someone to come and marry us! Is there a Captain in the crowd?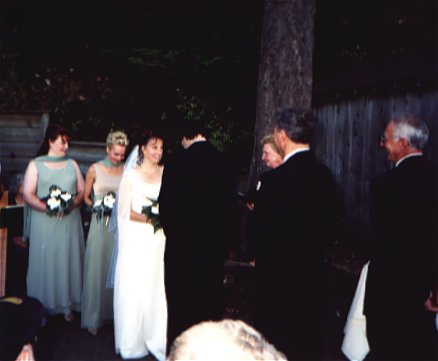 The Wedding on the Beach:
Repeating the vows.
It's official!
Signing the register.
Introducing Mr. and Mrs. Finnegan.
Mom Finnegan collected lots of rose petals to toss at the bride & groom.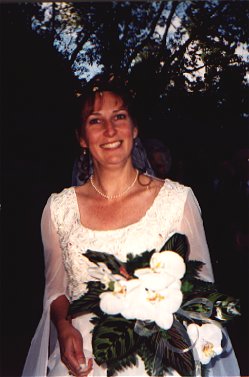 The Bride!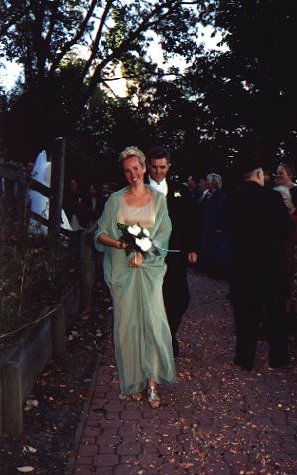 The Maid of Honour &
sister of the Bride, Brenda
Grandmother and Mother
of the Bride.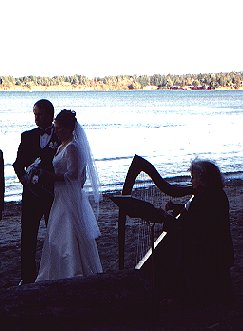 Married to the sound
of the harp.
With the ceremony over, it was time for the reception...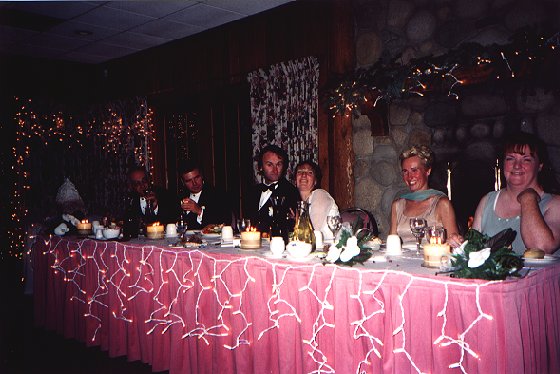 The Head Table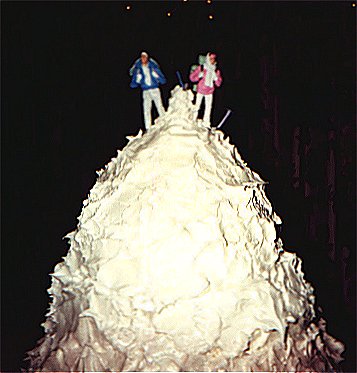 The Amazing Cake: a mountain of
cake & cream, with climbers atop!
The first bite of cake. Yumm.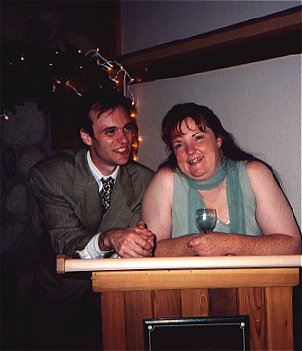 The Bride's brother, Gord & the Bridesmaid, Helena
The First Dance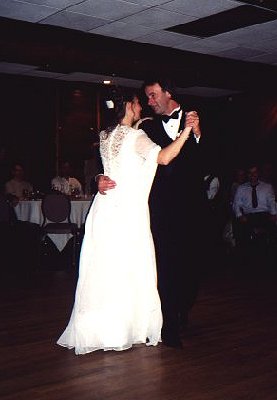 A Romantic Tango!
---
Viewed
times
---
Just a few photos, posted Oct. 2/99